Posts for: February, 2019
By Pender Dental Care
February 15, 2019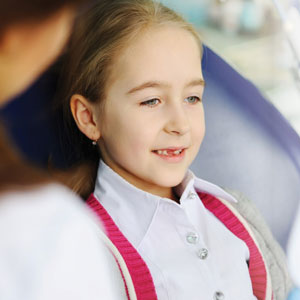 While orthodontists can effectively correct most poor bites (malocclusions), some can be quite complex requiring much time and expense. But there's good news—we often don't have to wait on a malocclusion to fully develop if we catch it in time. Thanks to interceptive orthodontics, we may be able to intervene much earlier and eliminate or reduce the degree of difficulty with treatment.
Interceptive orthodontics is a group of techniques and devices used in early childhood to help deter a possible malocclusion. Here are 3 ways this approach could make a difference in your child's bite development.
Guiding jaw growth. On a normal-sized upper jaw, the permanent teeth usually have ample room to erupt. Not so with a smaller jaw: incoming teeth become crowded and may erupt out of alignment or too close to each other. Orthodontists often use a device called a palatal expander to aid an under-sized jaw in its development. The device fits along the roof of the mouth between the teeth and applies gradual outward pressure on them. This encourages the jaw to widen as it grows, thus providing more room for erupting teeth to come in properly and decrease the chances of obstructive sleep apnea in the future.
Reshaping and repositioning jaw bones. An overbite can occur when the jaws aren't properly aligned, often due to poor muscle and bone development. This is where devices like the Herbst appliance are useful. Its hinge mechanism encourages the lower jaw to grow further forward. The jaws can thus develop in a more normal way, minimizing the development of a malocclusion.
Maintaining space. Primary ("baby") teeth are important for dental development because they help guide future permanent teeth to erupt properly; they also keep nearby teeth from drifting into the intended space. But when a primary tooth is lost prematurely due to disease or trauma, the space can become vulnerable to this kind of "drift." With a simple mechanism called a space maintainer we can hold open the space created by a prematurely lost primary tooth until the permanent tooth is ready to erupt.
These and other techniques can help stop bad bites from developing in young children, minimizing or even eliminating the need for future orthodontic treatment. That means a healthier mouth for your child and less impact on your wallet.
If you would like more information on interceptive orthodontics, please contact us or schedule an appointment for a consultation. You can also learn more about this topic by reading the Dear Doctor magazine article "Interceptive Orthodontics: Timely Intervention can make Treatment Easier."
By Pender Dental Care
February 05, 2019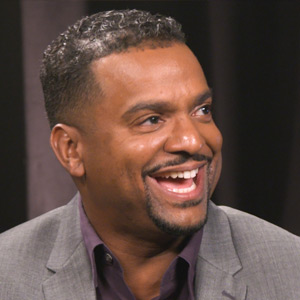 If there's anything that makes Alfonso Ribeiro happier than his long-running gig as host of America's Funniest Home Videos, it's the time he gets to spend with his family: his wife Angela, their two young sons, and Alfonso's teenaged daughter. As the proud dad told Dear Doctor–Dentistry & Oral Health magazine, "The best part of being a father is the smiles and the warmth you get from your children."
Because Alfonso and Angela want to make sure those little smiles stay healthy, they are careful to keep on top of their kids' oral health at home—and with regular checkups at the dental office. If you, too, want to help your children get on the road to good oral health, here are five tips:
Start off Right—Even before teeth emerge, gently wipe baby's gums with a clean, moist washcloth. When the first teeth appear, brush them with a tiny dab of fluoride on a soft-bristled toothbrush. Schedule an age-one dental visit for a complete evaluation, and to help your child get accustomed to the dental office.
Teach Them Well—When they're first learning how to take care of their teeth, most kids need a lot of help. Be patient as you demonstrate the proper way to brush and floss…over and over again. When they're ready, let them try it themselves—but keep an eye on their progress, and offer help when it's needed.
Watch What They Eat & Drink—Consuming foods high in sugar or starch may give kids momentary satisfaction…but these substances also feed the harmful bacteria that cause tooth decay. The same goes for sodas, juices and acidic drinks—the major sources of sugar in many children's diets. If you allow sugary snacks, limit them to around mealtimes—that gives the mouth a chance to recover its natural balance.
Keep Up the Good Work—That means brushing twice a day and flossing at least once a day, every single day. If motivation is an issue, encourage your kids by letting them pick out a special brush, toothpaste or floss. You can also give stickers, or use a chart to show progress and provide a reward after a certain period of time. And don't forget to give them a good example to follow!
Get Regular Dental Checkups—This applies to both kids and adults, but it's especially important during the years when they are rapidly growing! Timely treatment with sealants, topical fluoride applications or fillings can often help keep a small problem from turning into a major headache.
Bringing your kids to the dental office early—and regularly—is the best way to set them up for a lifetime of good checkups…even if they're a little nervous at first. Speaking of his youngest child, Alfonso Ribeiro said "I think the first time he was really frightened, but then the dentist made him feel better—and so since then, going back, it's actually a nice experience." Our goal is to provide this experience for every patient.
If you have questions about your child's dental hygiene routine, call the office or schedule a consultation. You can learn more in the Dear Doctor magazine article "How to Help Your Child Develop the Best Habits for Oral Health."