Posts for tag: root canal treatment
By Pender Dental Care
May 10, 2020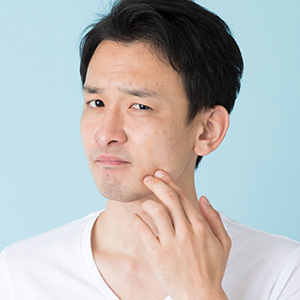 Bad news at your last dental visit: You have a decayed tooth. And not just in the enamel—the decay has invaded the tooth's inner pulp and the resulting infection is threatening the supporting bone structure.
You're thinking that tooth is toast. Then comes the good news: your dentist believes the tooth can be rescued with a root canal treatment.
But then you begin thinking about how often Uncle Sid says he'd rather undergo a colonoscopy than have a root canal. Is the procedure really as painful and uncomfortable as popular culture says it is? What is a root canal really like?
First step: Things go numb. Uncle Sid is wrong: A root canal treatment is painless because your dentist will first make sure the entire area involving the tooth is anesthetized. This does involve injecting the local anesthetic deep within the tissues, but you won't even feel the needle prick thanks to topical anesthesia applied to the surface gums.
Second step: Drilling deep. After applying a protective dam to isolate the infected tooth from its neighbors, your dentist will drill a small access hole through the enamel and dentin to reach the pulp and root canals. If it's one of the larger back teeth, the access hole is usually drilled in the tooth's biting surface; in a front tooth, the hole is usually located on the tongue side.
Third Step: Removing diseased tissue. Using special instruments, your dentist will remove the diseased tissue in the pulp and root canals, essentially stopping the infection and any tooth pain you've been experiencing. The empty pulp chamber and canals are often then disinfected with a special antibacterial solution.
Fourth Step: Protecting the tooth. After some shaping, the pulp chamber and root canals are filled with a special filling to prevent further infection. The access hole is then filled and sealed to complete the procedure. At some point in the future, the tooth typically will need a crown to add support and further protection.
You may have some minor discomfort afterward, but this can usually be managed with a mild pain reliever like ibuprofen or acetaminophen. After a week or so, you'll be good as new—and so will your tooth.
If you would like more information on root canal therapy, please contact us or schedule an appointment for a consultation. You can also learn more about this topic by reading the Dear Doctor magazine article "A Step-By-Step Guide to Root Canal Treatment."
By Pender Dental Care
August 14, 2019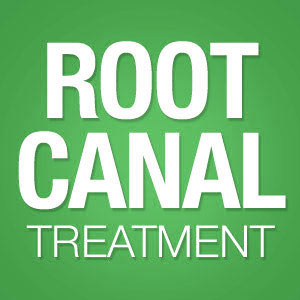 The internet has transformed how we get information. Where you once needed to find an encyclopedia, telephone directory or library, you can now turn to your handy smartphone or tablet for the same information.
But this convenience has a dark side: A lot of material online hasn't undergone the rigorous proofreading and editing published references of yesteryear once required. It's much easier now to encounter misinformation—and accepting some of it as true could harm your health. To paraphrase the old warning to buyers: "Viewer beware."
You may already have encountered one such example of online misinformation: the notion that undergoing a root canal treatment causes cancer. While it may sound like the figment of some prankster's imagination, the idea actually has a historical basis.
In the early 20th Century, a dentist named Weston Price theorized that leaving a dead anatomical part in the body led to disease or major health problems. In Price's view, this included a tooth that had undergone a root canal treatment: With the vital pulp removed, the tooth was, in his view, "dead."
Price amassed enough of a following that the American Dental Association rigorously investigated his claims in the 1950s and found them thoroughly wanting. For good measure, a Journal of the American Medical Association (JAMA Otolaryngology—Head & Neck Surgery) published a study in 2013 finding that not only did canal treatments not increase cancer, but they might even be responsible for decreasing the risk by as much as forty-five percent.
Here's one sure fact about root canal treatments—they can save a tooth that might otherwise be lost. Once decay has infiltrated the inner pulp of a tooth, it's only a matter of time before it spreads through the root canals to the bone. Removing the infected pulp tissue and filling the resulting empty space and root canals gives the tooth a new lease on life.
So, be careful with health advice promoted on the internet. Instead, talk to a real authority on dental care, your dentist. If they propose a root canal treatment for you, they have your best health interest—dental and general—at heart.
If you would like more information on root canal treatment, please contact us or schedule an appointment for a consultation. You can also learn more about this topic by reading the Dear Doctor magazine article "Root Canal Safety: The Truth About Endodontic Treatment and Your Health."